Join us in welcoming the latest addition to the Philadelphia community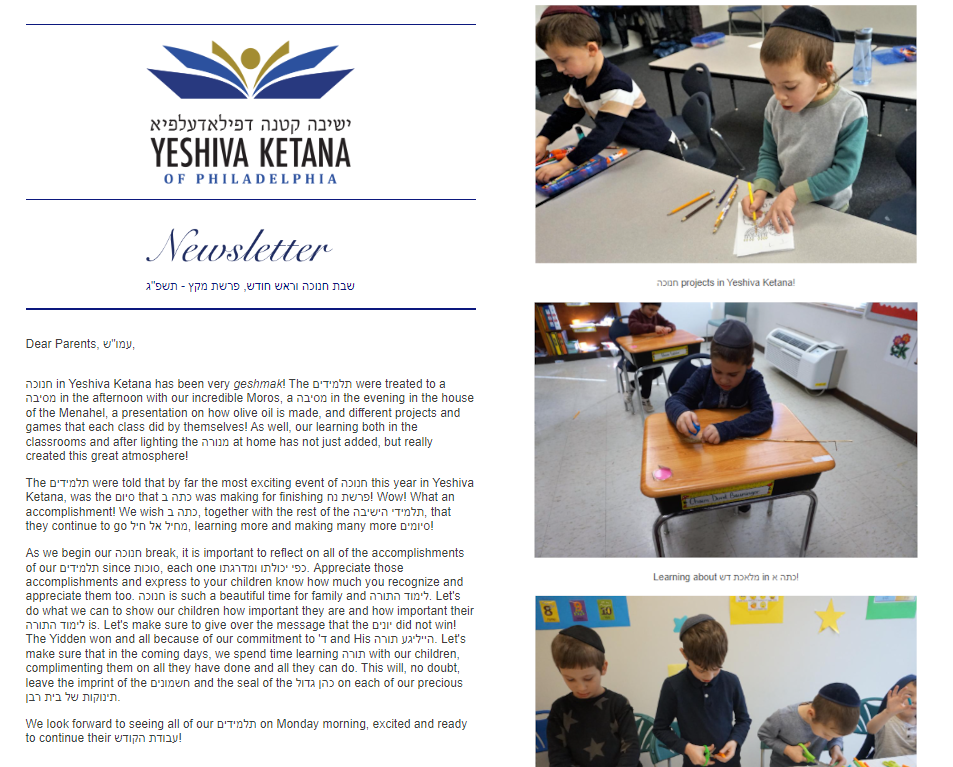 EMBRACING FAMILIES.
BUILDING COMMUNITY.
CONTINUING OUR MESORA.
It is a tribute to the community that as the Kehilla in Philadelphia continues to expand, so do the school options for our children.
With the Bracha and support of the Roshei Yeshiva of the Philadelphia Yeshiva, Yeshiva Ketana of Philadelphia has opened for Elul 5783. 
With a genuine out of town feel, Yeshiva Ketana of Philadelphia will be integral to the Kehilla with:
•  A strong focus on Torah and Middos
•  Devoted staff who are true role models
•  A solid, deep-rooted Hashkafa
•  Individual attention
•  Excellent secular studies
•  A warm and caring environment